Bike loop around Chabre
Laragne-Montéglin
Bike loop around Chabre

Medium
Difficulty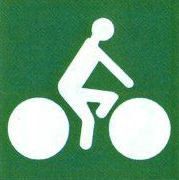 Network
Embed this item to access it offline
Circumventing the Chabre Mountain, free flight Mecca, this splendid circuit explores the Méouge gorges, flagship site of the Pays du Buëch. Its quiet roads offer you the opportunity to stroll along the paths and soak in the rather pleasurable atmosphere between Prealps and Provence.
---
1 point of interest

Geology
The Méouge canyon
Shaped by the same named stream , the Gorges de la Méouge are breathtaking. Protected site (Natura 2000 Zone), the gorges offer marvelous viewpoints accessible by the surrounding trails.
read more
---
Description
The first kilometers, starting in Laragne-Montéglin, take place on a beautiful and secure road until the Méouge canyon, via Châteauneuf-de-Chabre.
For the crossing of the gorges, natural landscape astonishing by its geological characteristics and its Romanesque bridge, you'll ride along a winding and slightly uphill road before climbing for a few kilometers in direction Chabre (marked route), which is an internationally renowned site for hang gliding.
Pass the gorges and Barret-sur-Méouge, you'll continue on a quiet and flat road, colorful and scented, bordered by long fields of lavender; then you'll enter the Drôme Provençale. After the village of Eygalayes, the Saint-Jean pass begins with its 6 km of slopes approaching 8% declivity.
Once you have reached its summit at 1,159 m above sea level and have taken a look at the panorama of the Ceans valley, you'll start a descent to Laborel and will continue on the "route des Princes d'Orange" following the course of the Ceans-River  direction  Orpierre, ancient city of the Baronnies, stronghold of the Princes of Orange in the 11th century. The return to Laragne-Montéglin is a ride through fruit orchards, at the foot of the hilltop village of Lagrand, then towards Saléon through a wooded road with reasonable hilly terrain.
Departure
: Center of the village, Laragne-Montéglin
Arrival
: Center of the village, Laragne-Montéglin
Towns crossed
: Laragne-Montéglin, Val Buëch-Méouge, Barret-sur-Méouge, Saint-Pierre-Avez, Salérans, Ballons, Lachau, Eygalayes, Izon-la-Bruisse, Laborel, Sainte-Colombe, Orpierre, Étoile-Saint-Cyrice, Garde-Colombe, Saléon
Recommandations
• The Sisteronais Buëch is labeled "Espace Cyclosport" by the French Cycling Federation and meets quality criteria for welcoming road cyclists.
• The ascent of Col Saint-Jean has slopes of around 8%.
---
Access and parking
From Sisteron (18 km), follow the D 4075 then the D 1075 north to Laragne-Montéglin.
Parking :
Parking du superpermarché Casino, Laragne-Montéglin
---
Report a problem or an error
If you have found an error on this page or if you have noticed any problems during your hike, please report them to us here:
---